I learned how to tune a drum through Paul Lovens
I first heard Paul when I was fifteen years old. He played with Günter Christmann, who often invited him to Hannover for his vario projects. Since Paul usually arrived by train and didn't bring all his equipment, Günter asked me if I would make my drums available for the concerts. So I came into close contact with Paul and watched him while he tuned my drums with a stern look (because they were not tuned very well). To avoid this stern look, I started to tune my drums extensively every time before providing them to Paul, and learned a lot over the years.
In 1990 I gave him a Sonor Pancake, a very flat snare drum that has since become his trademark, and after he had played it extensively for decades and it was pretty worn out, I gave him a new one 25 years later.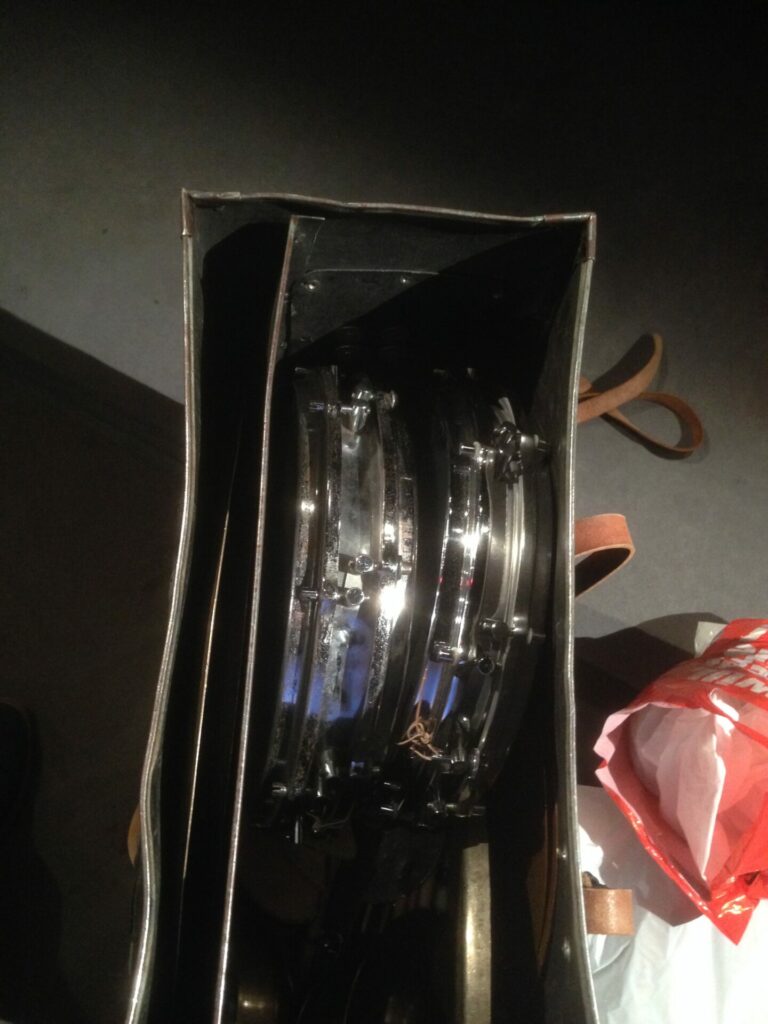 In the photo you can see the old and the new Pancake Snare in his famous case that he always carried with him.
Paul is certainly one of my greatest inspirations, and I was always happy to be able to give something back to him.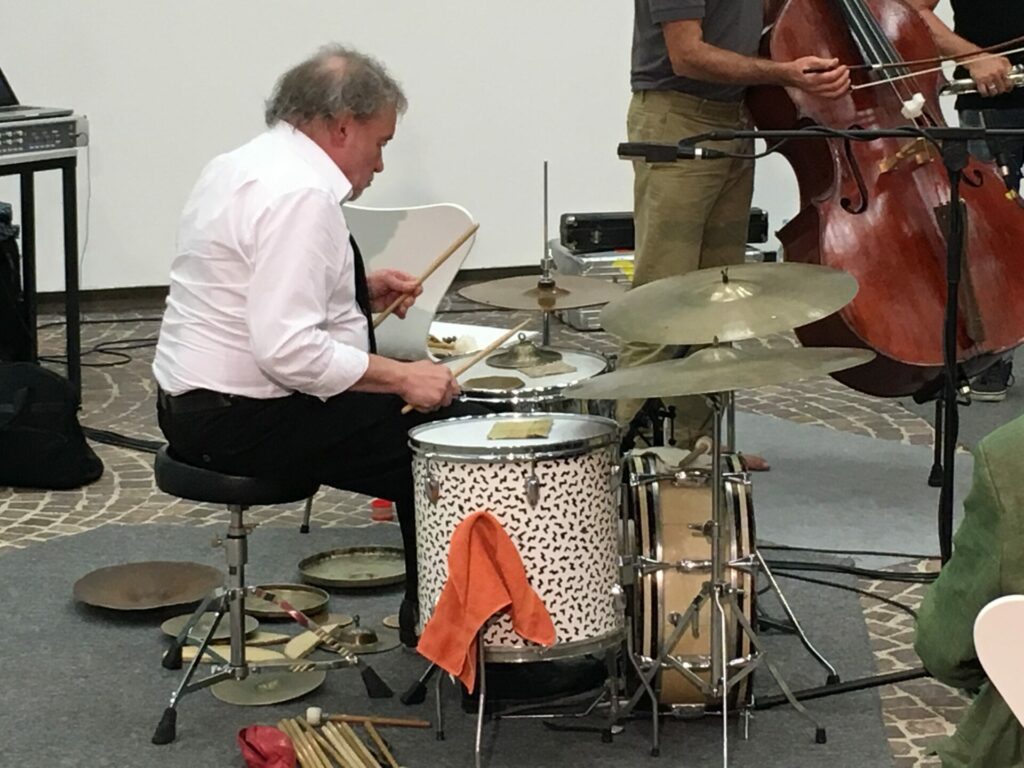 There was a memorable encounter in 1999 in Weimar, where we played at a festival; he with Globe Unity, I with Uli Gumpert, and the organizer tried to make off with all the money after the concert. In the evening after the concert in the hotel bar, Paul raved to me about the Dionne Warwick recordings of Burt Bacharach songs. He said the drummer there was his favorite, but he never found out who actually played drums there. He even took out an ad in DownBeat magazine to find out. I made it my business and took some time to find out, but eventually I was able to tell him that studio ace Gary Chester was playing on those records. And those records became my favorites, too.